Commercial / Retail
At Gheen Builders, Inc., we use experience to exceed our customers' expectations. Having this knowledge allows us to anticipate problems, prepare solutions, and work to create opportunities that save time and increase value. Such things as clear, consistent communication, value engineering, meeting milestones, approachable jobsite supervision, and prequalified subcontractors are a few of the tools that give our reputation precedence.
With many successful projects completed such as, The Institute of Technology, Trader Joes, Party City, Complete Nutrition, to name a few, we have developed a system of efficiency that rivals much larger organizations by having the history to review our processes and adjust to achieve a better product. In addition, we've worked with many different construction managers, architects, and owners whose expertise has sharpened our own providing for a professional environment through effective communication.
Our staff of managers and field employees are all trained through hands on work experience. Whether addressing a particular problem or preparing a project schedule, everything we do is based on practical experience that remains the constant by which all else is measured. Estimates are exactly that, without practical experience it's impossible to accurately prescribe time and value. We pride ourselves on the reality of our pricing and the timeliness and quality it reflects in our projects.
Rolling Hills Clinic
Should you decide to do business with Gheen Builders Inc., you will be pleased with their quality of work, attention to detail, professionalism, and follow-through even after the project has been completed. I was happy to extend my personal thanks to everyone at Gheen Builders Inc. for all the work done for us at Rolling Hills Clinic. We couldn't be more pleased with the turnout and hope to do more business with them in the future.
Daniel Arnes - Facilities Manager
Rolling Hills Clinic

California Equity Group
An organization take its lead from its leaders, and Gheen shone. Your whole organization was outstanding. I practically had daily calls with John Conner in the office, and he was professional, diligent, effective and always helpful. Scott Gully, the on-site-manager, seemed to know everything and had answers. He managed the project, maintained excellent relations with the town, and organized the work force and subs so that the project moved along on schedule. Bernadette Quinn was so well organized with a process that is challenging - the admin paperwork and billing back-up and lien releases all with a smile you could hear over the phone.
Michael Sieber
California Equity Group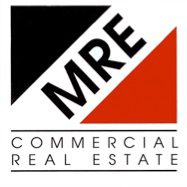 MRE Commercial Real Estate
...It has been a pleasure working with you from start to finish! You and your staff are prompt, courteous and do first class work. You took the initiative to solve problems that came up. You interfaced well with the tenant's contractors on site. Under super tight time deadlines, you got the work done on time and on budget. Your pricing was very competitive. In short Gheen did everything I expected of a first-rate contractor and more…. I have been in commercial real estate and development for 30 years and I count your firm amongst the best I have encountered.
Erik Housh, Managing Partner
MRE Commercial Real Estate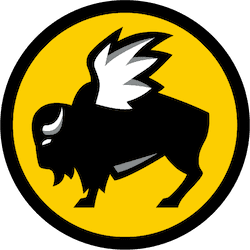 Chico Buffalo Wild Wings Framing
I want to take the time to let you know what kind of a working experience I had with Gheen Builders. I very much enjoyed having them on the Chico Buffalo Wild Wings. They are a very professional firm that hires quality people. Their onsite supervision Scott was very professional with an eye for detail. It was some of the cleanest framing jobs that I have seen in a long time. They cleaned up after themselves and kept materials organized. They were familiar with the plans and generated RFI's when needed. I would recommend them for future work. A big ATTA BOY goes out to Gheen Builders.
Jack Huff, Supertindent
D.A. Bentley Construction
443 Redcliff Drive Associates, LLC
I have worked with many different contractors across the western United States and I found Steve Gheen to be one of the finest contractors with whom I have worked
Leland Evans, Partner
443 Redcliff Drive Associates, LLC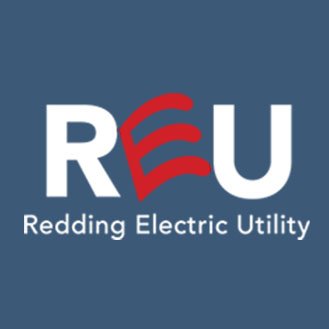 Redding Electric Utility
The cooperation I received from Gheen Builders during the work was greatly appreciated. This atmosphere resulted in an enjoyable project experience for everyone involved, a successful end result, and the City employees utilizing the new space are very pleased. I look forward to working with Gheen Builders in the future
Chris M. Hanna, PE - REU Project Coordinator
Redding Electric Utility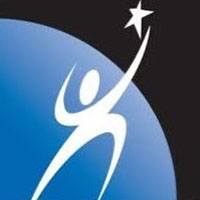 Institute of Technology
Construction companies often claim that no job is too large or too small for them to handle. However, I have seen first hand that this statement truly applies to Gheen Builders. I would add that large or small, every job completed for IOT by Steve and his crew was done with the same high level of excellence and great service. I highly recommend Gheen Builders for any construction project
Jim Herberger - Campus President
Institute of Technology, Redding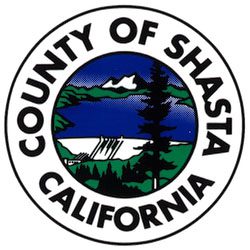 Shasta County of Department of Public Works
You have easily handled changes in conditions and changes in the work making it a pleasure to be the Project Engineer. I have received compliments from Court Administration on your company's work and especially on the professionalism of you and your superintendent
Neil McAuliffe - Project Engineer
Shasta County of Department of Public Works