Construction Management
Although every project has different budget constraints, design elements, and time frame, there are five distinct stages to our Construction Management program.
Conceptual / Initiation
In this stage, we meet with the owners and/or their agents to review the project concept, and the overall goals and budget of the proposed project. Based on experience we give input as to the feasibility, logistics and potential challenges that may arise during the remaining stages, and the most efficient and cost effective way to proceed.
Design / Planning
We offer full design/build services, or can work with the owners preferred designer to produce conceptual drawings. From these drawings, we can identify required elements, and general products and trades needed to complete the project. After review and comments by the owner, representatives and consultants, a permit submittal package will be prepared for the Building and Public Works Departments review. During the plan review process, we will coordinate the bidding phase of the project, including:
Advertisements and invitations to bid
Prepare preliminary project schedule
Review and forward RFI's to design consultants, and issue addendums to the bidding contractors
Coordinate and conduct bid opening meeting if required
Review contractor and supplier bids to Identify and qualify lowest bid
Present the bid results to the project owner for contract award
Execution and Production
Following award announcements, our services would include issuance of letters of intent, and preparing contracts and/or subcontractors. On-going management throughout the project including:
Conduct pre construction, and periodic site progress meetings with owner and contractors
Monitor project schedule
Review RFI's and Change Orders and submit for approval
Monitor project budget – prepare cost reports
Review and approve or re-negotiate progress payment applications
Provide on-site manager if required by size and complexity of the project
Turnover / Closeout
With constant attention and communication with the owner, design consultants, suppliers and contractors throughout the project, turn over goes smoothly. Our close out procedures include:
Coordinate final inspections by local authorities and Architect/Engineers
Coordinate final punch lists from inspectors, Architect and owner
Collect and forward to owner all as built plans, training manuals, final inspection reports, equipment test results and spare parts as required by spec section
If required, coordinate any specialized training with contractor and end user
Provide on-site manager if required by size and complexity of the project
Prepare final accounting reports to show actual job costs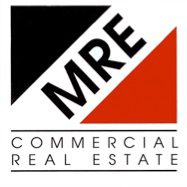 MRE Commercial Real Estate
…It has been a pleasure working with you from start to finish! You and your staff are prompt, courteous and do first class work. You took the initiative to solve problems that came up. You interfaced well with the tenant's contractors on site. Under super tight time deadlines, you got the work done on time and on budget. Your pricing was very competitive. In short Gheen did everything I expected of a first-rate contractor and more…. I have been in commercial real estate and development for 30 years and I count your firm amongst the best I have encountered.
Erik Housh, Managing Partner
MRE Commercial Real Estate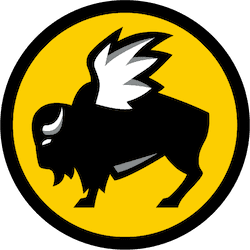 Chico Buffalo Wild Wings Framing
I want to take the time to let you know what kind of a working experience I had with Gheen Builders. I very much enjoyed having them on the Chico Buffalo Wild Wings. They are a very professional firm that hires quality people. Their onsite supervision Scott was very professional with an eye for detail. It was some of the cleanest framing jobs that I have seen in a long time. They cleaned up after themselves and kept materials organized. They were familiar with the plans and generated RFI's when needed. I would recommend them for future work. A big ATTA BOY goes out to Gheen Builders.
Jack Huff, Supertindent
D.A. Bentley Construction
443 Redcliff Drive Associates, LLC
I have worked with many different contractors across the western United States and I found Steve Gheen to be one of the finest contractors with whom I have worked
Leland Evans, Partner
443 Redcliff Drive Associates, LLC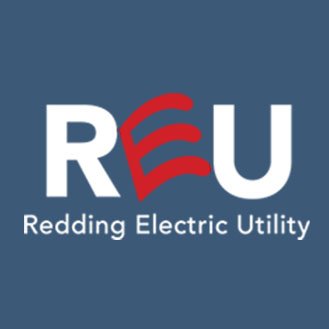 Redding Electric Utility
The cooperation I received from Gheen Builders during the work was greatly appreciated. This atmosphere resulted in an enjoyable project experience for everyone involved, a successful end result, and the City employees utilizing the new space are very pleased. I look forward to working with Gheen Builders in the future
Chris M. Hanna, PE - REU Project Coordinator
Redding Electric Utility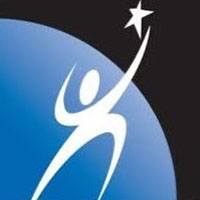 Institute of Technology
Construction companies often claim that no job is too large or too small for them to handle. However, I have seen first hand that this statement truly applies to Gheen Builders. I would add that large or small, every job completed for IOT by Steve and his crew was done with the same high level of excellence and great service. I highly recommend Gheen Builders for any construction project
Jim Herberger - Campus President
Institute of Technology, Redding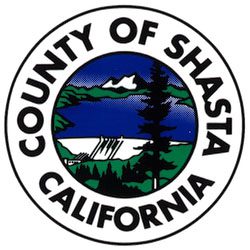 Shasta County of Department of Public Works
You have easily handled changes in conditions and changes in the work making it a pleasure to be the Project Engineer. I have received compliments from Court Administration on your company's work and especially on the professionalism of you and your superintendent
Neil McAuliffe - Project Engineer
Shasta County of Department of Public Works